On to Week 5!
By now you should have:
read and completed all readings up to "Week 5″ in the "My Courses" tab
started your final project, and as you do, add your project into this Google Drive folder
written 4 blog posts (you should have 5 by the end of this week)
continue recording the URLs of each of the posts you would like assessed as part of COETAIL on your grading spreadsheet
continue recording the URL of each of the comments you would like assessed as part of COETAIL on your grading spreadsheet
completed the application process for SUNY (only if you're taking COETAIL for SUNY credit)
---
The Shifting Landscape of Global Education
There have been some interesting blog posts by your fellow students reflecting on how technology is changing the learning landscape and global education. Whether this is taking place through Twitter, Google+, or simply through the new connections forged via Coetail, the perspective amongst much of this cohort is that the convergence of technology, communication, collaboration and education is quickly taking things to the next level. The readings, posts and comments are beginning to ignite conversations, questions and reflections that translate into action in practice. I'll highlight a few examples from our cohort:
Ryan Lenz on Remote Freelancing (Twitter: @ryanjohnlenz )
"What followed were 60 minutes of the most efficient learning experiences of recent memory.  I opened my website's Dashboard on my external monitor, and put the Skype screen-share on my laptop.  I followed along with him every step of the way, asking him to pause for questions or for letting me see if I could figure it out independently.  I couldn't believe how many things I learned from him–and not just web design.

We wrapped things up at the 58 minute mark, leaving us time to discuss goals for the next session.  Later in the day I received a notification that 1 hour had been logged and I couldn't help but shake my head in amazement.  As an international teacher, I already knew the world was shrinking, but this was the most powerful evidence yet that I am directly a part of it."
Tanya LeClair reflecting on her recent efforts to get involved with Twitter. (Twitter: @leclair_t )
"I now have the goal of adding to my PLN as much as I am taking away from it. It [Twitter] has allowed me to find like-minded professionals and even get my class involved. Just last week we tweeted SPACE.COM because we are doing a unit on the Solar System and they got back to us the next day. I had a very excited class of eight year olds."
Think how excited these students must have been! We've had similar success at ISManila in getting our ES and MS students tweeting authors of books they were reading and getting prompt and personalized replies. It builds a culture of communication, engagement and exemplifies the power of real-time feedback for both students and teachers.
Jocelyn Sutherland shared her experience with blogging and tweeting. (Twitter: @JKSuth )
All that said, the biggest 'Ah-Ha' moment for me was when the connections went beyond retweets and sporadic appearances in paper.li's. It happened when an educator from a school I had no connections with found my blog on twitter and left a comment. We began communicating over Twitter and email, feeding each other with inspiring ideas, articles and connecting our classrooms.

Now that I've been blogging and tweeting for over 2 years, I couldn't think of any other way of teaching and learning. Twitter & Blogging have exponentially expanded my PLN and literally changed my life and the way I teach. Now that this dynamic is obvious to me, the real challenge is sharing this knowledge with other educators and, more importantly, students.
---
Going Global: Getting Started With Collaborative Projects
Kim had some excellent resources related to global collaboration, so I'm going to go ahead and reference her content directly below. Thanks Kim!
One of the key themes for this week is collaboration. A resource that might be helpful for you is a presentation I've given called: Connecting Classrooms Across Continents. The presentation wiki has tons of resources (including the actual presentation, along with a few recorded versions of me giving the presentation), and if this is something you're interested in, it may be worth exploring in more depth.
One of my blog posts on this topic, A Step-by-Step Guide to Global Collaboration is a featured reading for this week, and coincidentally I was recently asked to provide a video lecture on just this topic for a colleague, Bob Greenberg, at the University of Oregon. He's teaching a course entitled Technology in Global Learning, under the guidance of Dr. Young Zhao and featuring a number of global educators through video lectures.
If you're interested, here's mine (it basically walks you through the Step-by-Step guide, using many of the slides from the presentation) – it was a quick one-take, so set your expectations low: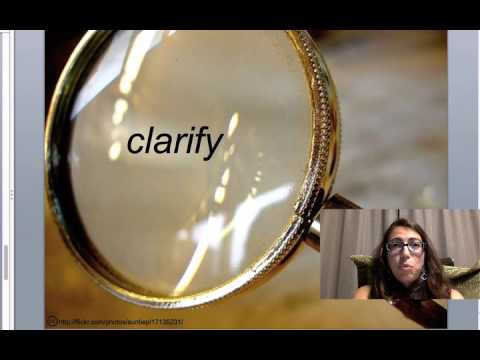 ---
Here a few further readings that may interest you:
And in case you didn't have a chance to watch this, here's a clip in which Mimi Ito, "describes how new media practices are transforming the ways that young people interact, play, collaborate and learn outside of school"
---
And lastly, many of you are doing a great job of integrating media and images into your posts and citing them correctly. I'm sure you also may be struggling with finding sources of images that are free for your use, so I'll just quickly point you to one such resource: Compfight. It's a quick and easy way to find Creative Commons images from which to reference in your posts. I'll expand on this much more in Course 3, but for now this should help you get started!